The Copper Bar & Lounge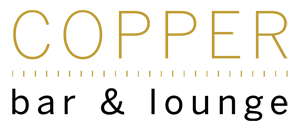 With the most recent Executive Order, The Copper Bar is returning to CURBSIDE / PICK-UP / GRAB & GO options. The Dining Room and Patio will be closed through July 27th.
Hours of Operation: 6AM - 5PM | Kitchen Hours 7AM - 5PM

COPPER BAR MENU
Compliment your round of golf by stopping in our Copper Bar & Lounge, just off the Dove Valley Ranch Pro Shop, for chef-inspired food and handcrafted cocktails. The Copper Bar & Lounge has it all: from freshly brewed ice tea, sodas and Arnold Palmers, to a full-service bar with cocktails, wines, and a wide selection of ice-cold local craft beer.
The food offerings at Copper Bar & Lounge range from our half-pound brisket blend cheeseburger on brioche, and quarter-pound Johnsonville® bratwursts, to deli sandwiches and wraps. Open for breakfast and lunch, the Copper Bar & Lounge is certain to impress with our modest prices and wonderfully prepared, fresh cuisine. Stop by today and allow one of our friendly staff members to serve you.